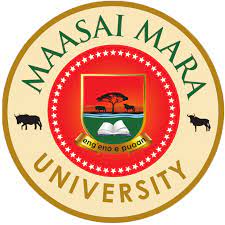 MAASAI MARA UNIVERSITY
REGULAR UNIVERSITY EXAMINATIONS
2015/2016 ACADEMIC YEAR
FOURTH YEAR FIRST SEMESTER
SCHOOL OF BUSINESS AND ECONOMICS
BACHELOR OF BUSINESS MANAGEMENT
COURSE CODE: BBM 207
COURSE TITLE: INTRODUCTION TO RISK AND INSURANCE.
DATE: MAY 2016 TIME:
INSTRUCTIONS TO CANDIDATES
2. Answer Question ONE and any other THREE questions.
This paper consists of TWO printed pages. Please turn over.
QUESTION ONE.
(a) Discuss the following concepts as applied in insurance.
(i) Peril and hazard (2 marks)
(ii) Risk probability (2 marks)
(b) What are the elements of an insurable risk? Explain. (6 marks).
(c) Examine the legal characteristics of insurance contracts. (7 marks).
(d) Discuss the challenges of insurance as an industry. (8 marks)
QUESTION TWO.
(a) Explain the risk management process in detail. (10 marks)
(b) Discuss the classifications of risk in insurance. (5 marks)
QUESTION THREE.
(a) Examine the position of risk management in the corporate structure.
(10 marks.
(b) Discuss the risk management strategies. (5 marks)
QUESTION FOUR.
(a) What is the role of government in insurance? Discuss. (9 marks)
(b) Coinsurance, double insurance and re-insurance are terms used in insurance. Discuss each of them. (6 marks).
QUESTION FIVE.
(a) Discuss the principles of insurance. (10 marks)
(b) Explain the process of underwriting. (5 marks)
(Visited 24 times, 1 visits today)