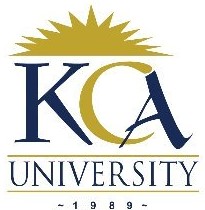 UNIVERSITY EXAMINATIONS: 2018/2019
EXAMINATION FOR THE DEGREE OF BACHELOR OF APPLIED
COMPUTING
BAC 2207: PROFESSIONAL WRITING
FULL TIME/PART TIME
DATE: DECEMBER, 2018 TIME: 2 HOURS
INSTRUCTIONS: Answer Question One & ANY OTHER TWO questions.
QUESTION ONE
a) Explain two principal components to citing references (6 Marks)
b) Explain the term plagiarism and why it is not condoned in academia. (6 Marks)
c) Highlight the things you need to avoid in discussion in scientific writing (6 Marks)
d) Explain assessment irregularities you must avoid when writing a research paper
(6 Marks)
e) Explain the purpose of discussion in scientific writing (6 Marks)
QUESTION TWO
a) Explain five principles of news writing. (10 Marks)
b) From the following select the correct sentence. (4 Marks)
i. A. The affects of the war were devastating.
B. The effects of the war were devastating.
ii. A. Your cigarette tastes good, like a cigarette should.
B. Your cigarette tastes good, as a cigarette should.
c) Replace the following phrases with one word. (6 Marks)
i. Are of the same opinion
ii. A majority of
iii. In all cases
QUESTION THREE
Literature Review is a key step in an academic writing, a step the researcher has to undertake
once he/she come-up with a project idea.
a) Clearly explain what is "literature review" (2 Marks)
b) Name the five Reasons and Benefits of literature review. (10 Marks)
c) Outline the four principal sources of published materials and clearly explain each, and what is
attainable from each of them. (8 Marks)
QUESTION FOUR
a) Outline the steps one can follow in order to avoid plagiarism (8Marks)
b) Briefly explain the three parts of inverted pyramid method of writing (12 Marks)
QUESTION FIVE
a) Define and identify the purpose of writing. (10Marks)
b) Arrange the following information correctly using the APA style of documentation
(10Marks)
i) A book edited by Jane Kiiru, Wayne Musungu and John Wafula. The book is entitled Worders
of God and it was published by Mwalimu publishers in Nairobi in the year 2005.
ii) A 3 rd edition of a book edited by Elizabeth Andeyo. The book is entitled Academic Day. It
was published by Longhorn Publishers in Nairobi. The year of publication is 2004.
iii) A book written by Kenya Instituted of Education in 2001 and published by Government
Printers and has the title English Hand Book for Teachers. The town of publication is Nairobi.
iv) A 10 th edition of a book written by S.J. Hopkins with the title Drugs and Pharmacology for
nurses. It was published by Churchill Livingstone in 1989 at Melbourne.
v) An article written by Charles Otieno. It appeared in the Sunday Nation. The month of May 23
rd . The title of the article is Enforce Smoking Ban. It is on page 12. The year it appeared in the
newspaper is 2006.
(Visited 38 times, 1 visits today)