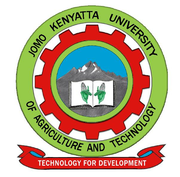 W1-2-60-1-6
JOMO KENYATTA UNIVERSITY OF AGRICULTURE AND TECHNOLOGY
University Examinations 2016/2017
YEAR III EXAMINATION FOR THE DEGREE OF BACHELOR OF SCIENCE IN FOOD SCIENCE AND TECHNOLOGY/BSC FOOD SCIENCE AND NUTRITION
AFS 2309: FRUIT & VEGETABLE TECHNOLOGY
DATE: DEC, 2016 TIME: 2 HOURS
INSTRUCTIONS: Answer ALL Questions in Section A and any TWO question from Section B.
Section A – 30 Marks
Question One
a) Define the following terms: [2 marks each]
i. Classification
ii. Bulb
iii. Fruit
b) i) What is the function of sugar in the making of jams. [4 marks]
ii) Sulfur dioxide treatment is recommended in the dehydration of some fruits and vegetables ye it has disadvantages. Explain. [5 marks]
iii) Differentiate between morphological and anatomical classification of fruits and vegetables [3 marks]
c) i) State the stability of the following nutrients in air, light and during cooking. [3 marks]
• Vitamin C
• Carotenes
• Riboflavin
ii) What is can exhaustion and how does it affect the quality of the canned produce. [4 marks]
iii) Two frozen products had different textures on thawing, although they had been frozen from the same batch. Explain why. [2 marks]
iv) A manufacturer of fruit juice desires to make a cloudy juice. How would this be achieved? [3 marks]
Section B
Question Two – 20 Marks
a) A manufacturer of a fruit jam observed that the product failed to set to the required consistency. Explain what could have gone wrong during processing. [10 marks]
b) Describe the process of canning pineapple slices. [10 marks]
Question Three – 20 Marks
a) Describe the process of making sweet pickles assuming that salt stock pickles are available. [10 marks]
b) Discuss how the following constituents relate to the composition of fruits and vegetables.
i. Carbohydrates [4 marks]
ii. Vitamins [4 marks]
iii. Organic acids [3 marks]
Question Four – 20 Marks
a) Draw the structure of a flower and label the main parts. [4 marks]
b) State the morphological classification of the following fruits mentioning their parts of origin from the flower and their edible portions. [3 marks each]
• Pineapple
• Apple
• Mango
c) Describe the dehydration process of bananas. [7 marks]
(Visited 54 times, 1 visits today)