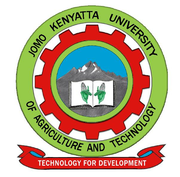 W1-2-60-1-6
JOMO KENYATTA UNIVERSITY
OF
AGRICULTURE AND TECHNOLOGY
University Examinations 2012/2013
FIVE YEAR FIRST SEMESTER EXAMINATION FOR THE DEGREE OF BACHELOR OF ARCHITECTURE
ABA 2504 : HUMAN SETTLEMENTS
DATE: AUGUST 2012 TIME: 2 HOURS
INSTRUCTIONS: ANSWER QUESTION ONE (COMPULSORY) AND
ANY OTHER THREE QUESTIONS.
QUESTION ONE
(a) Use different or same example of a settlement to discuss the influence of the following forces in its development:
(i) Political.
(ii) Ethnicity.
(iii) Economy and social status.
(iv) Industry/manufacture. [20 marks]
(b) Discuss the Istanbul 1996 Declaration as per sustainable development. [10 marks]
QUESTION TWO
You are requested by the Vice Chancellor of this university to write for her a presentation to the larger Juja community development to convince them to adopt community development in housing and settlement as the best way forward. Outline any five points (key) in your speech writing.
[25 marks]
QUESTION THREE
Explain:
(a) The four stages in planning.
(b) Advantages and disadvantages of master plan. Use the Nairobi master plan as an example. [25 marks]
QUESTION FOUR
Discuss John Turner's:
(a) Three basic needs that inform selection of settlement location and housing.
(b) The poor people's reaction to their improved economic status vis a vis housing improvement.
(c) Concept of "housing". [25 marks]
QUESTION FIVE
(a) Using Juja Town as an example, describe the advantages and disadvantages of relying on sectoral plan in Juja. [12 marks]
(b) Explain the advantages and disadvantages of action plan. [13 marks]
(Visited 61 times, 1 visits today)